tibits Basel
Instead of telling you what we love about our tibits in Basel, Switzerland, we would like to give the floor to our guests:
"I've eaten here each day since I found it during my 6-day stay in Basel. Compared with my first forays into restaurants here in Basel, this restaurant is an absolute standout!

My 2 course meal cost CHF15.50 (free breadroll and free hahnenwasser (tap water)). The produce is fresh and the dishes are well-prepared and cover a huge range: from traditional vegan and vegetarian dishes to Thai curries, a Spanish potato and egg dish, and... several dishes have varied in each of my 3 visits.

When I chose 5 stars, the question came up, "Is this one of the best meals you've ever had in a restaurant?" My answer is it's the best of tried of 5 in Basel and in my 3 months tour of Germany and surrounding countries, it is one of the best. So, it's not a Michelin restaurant, but it's wonderful to discover such a great-value restaurant, with a relaxing environment and charming staff in Basel!!"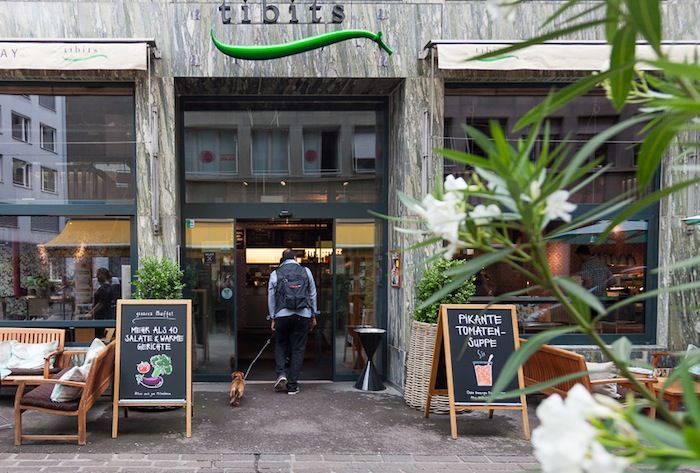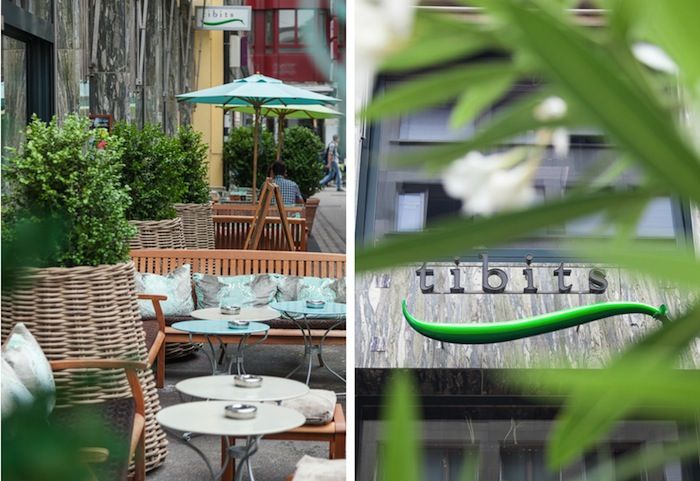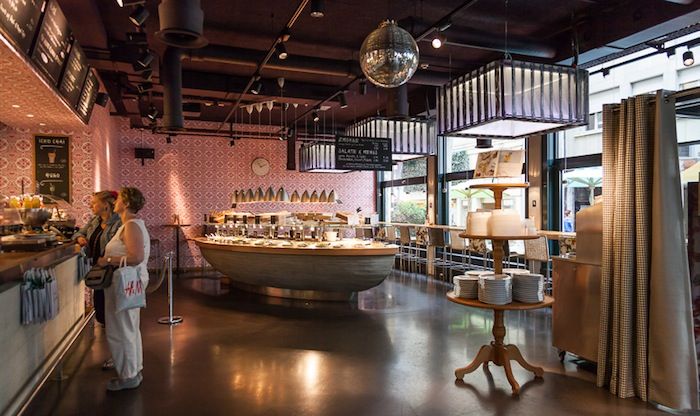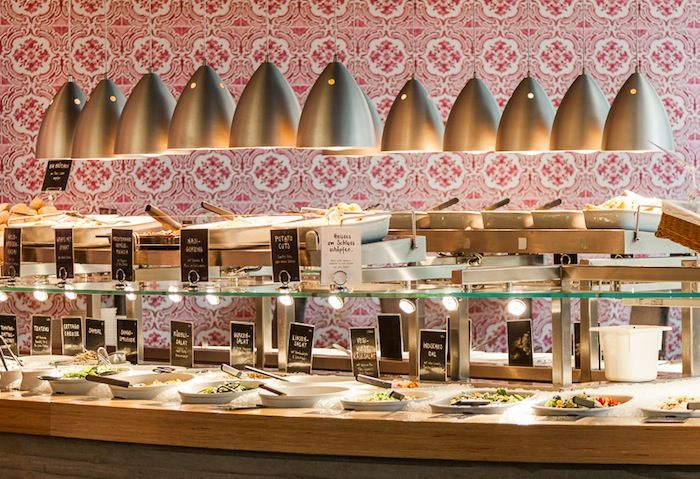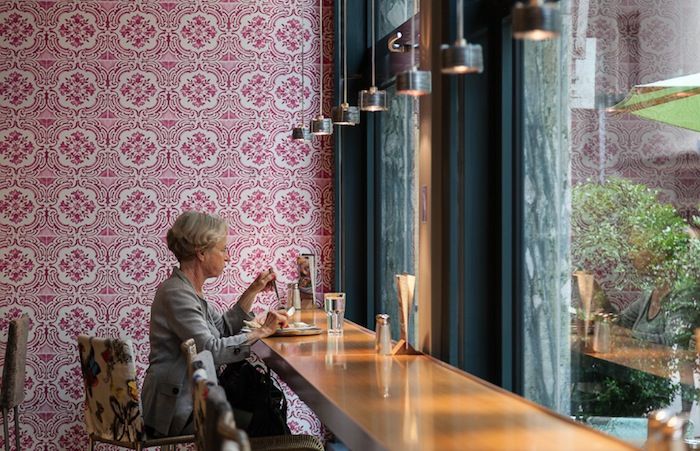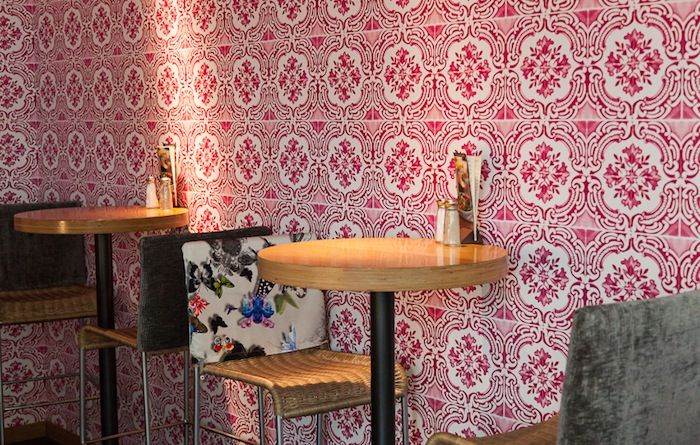 "tibits serves delicious all vegetarian food. I loved it. The feel of the place is that of a classy restaurant. I am a vegetarian, and its very rare to see such a huge and delicious spread of all vegetarian food in a Swiss hotel. I would rate it a 4.5 on 5, but that extra 0.5 is for saving my effort to struggle with finding out if the dish I am looking at is vegetarian or not.

Its a self service restaurant, where you pay for your food by its weightage (per gram). We went there in a group of 3 and we had food, drinks and desserts within 80 CHF. Which by swiss standards is pretty pocket friendly for a fantastic place like this.
The food, I would agree say had a bit of Indian dominance (by dominance I mean 4-5 Indian dishes out of I think 20+ dishes), but yummy nevertheless. I loved the spread.
I also ordered Apple juice, which was fantastic.

The staff is nice and friendly. The place is clean and ambience is great for an evening with friends or a romantic date. And if I haven't said it enough already, the food was really good, and there were plenty of options to choose from.

I am going to go to Tibits again and again and again."
You'll find these and more reviews on Tripadvisor.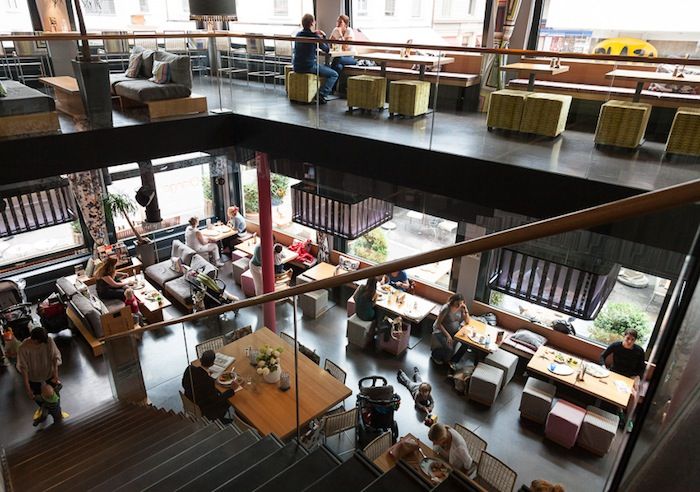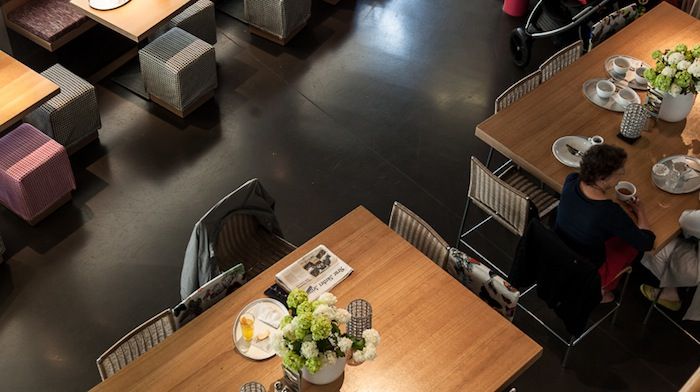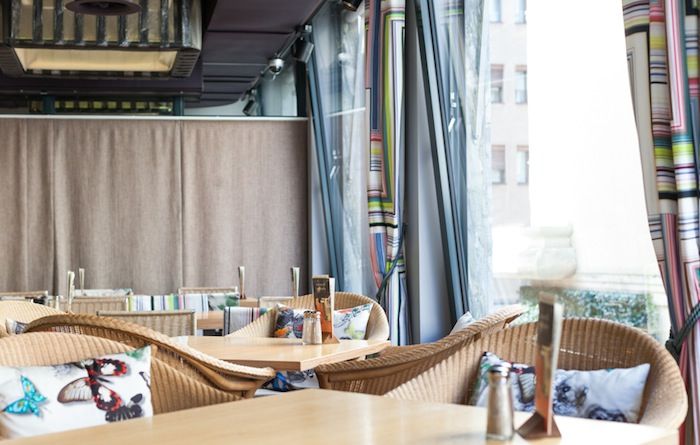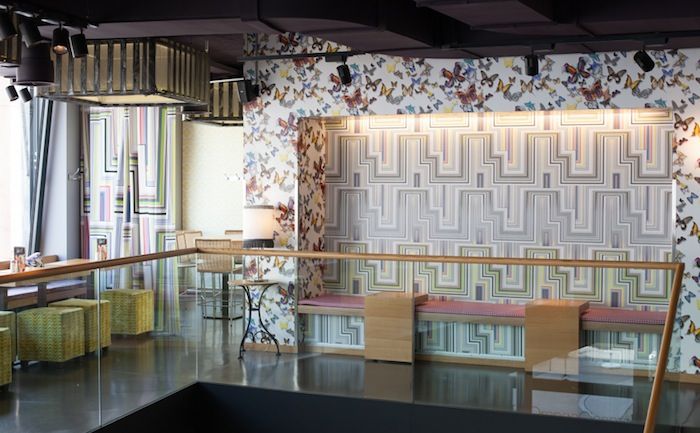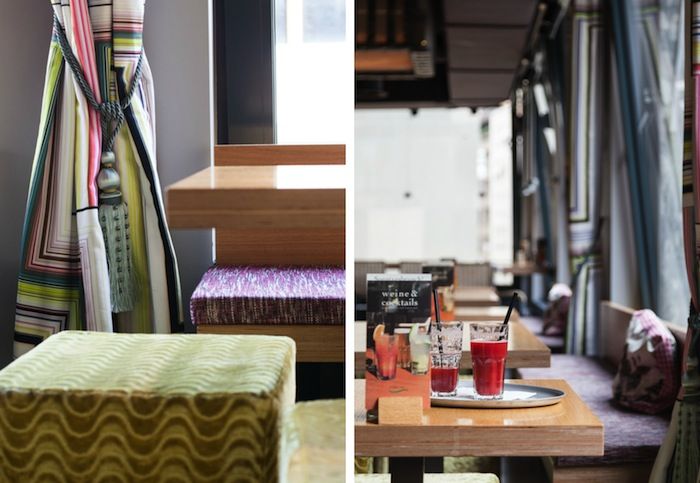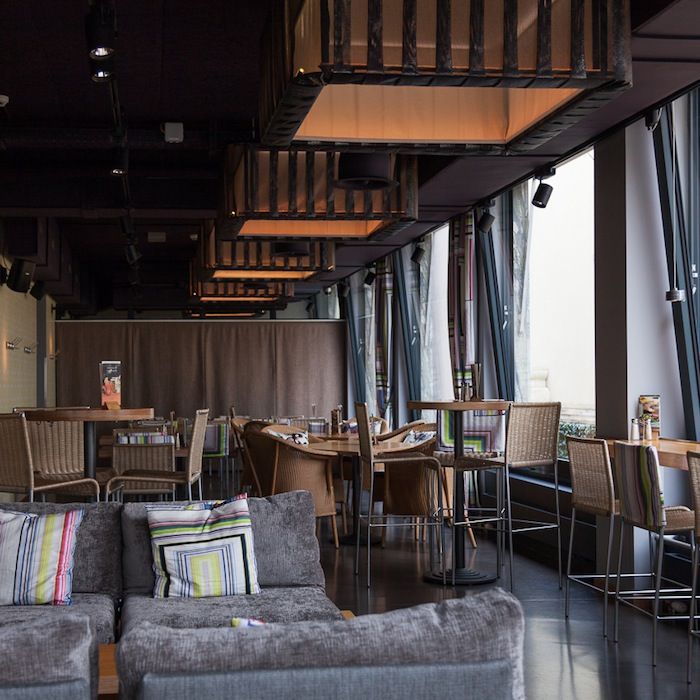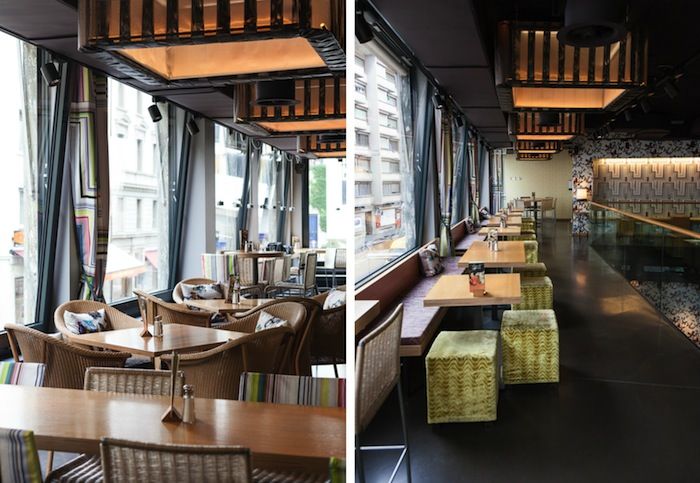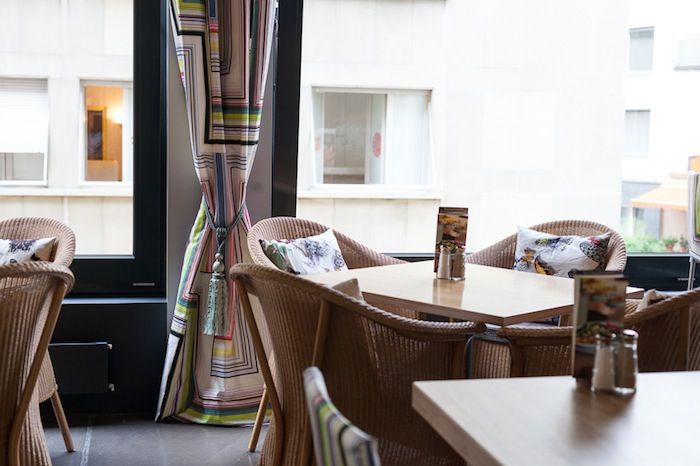 "Went here for lunch with the family today, after a long drive through France from Wales with very limited vegan food choice en route I was really looking forward to this. The fact that the place was packed on arrival and we had to wait and then pounce as soon as a table became free was a good sign. For those who aren't familiar with the restaurant, it's basically a buffet which serves veggie, vegan and other special dietary foods, all clearly labeled so you know what you can eat.

The way that they charge you for the food is genius, you pay by the weight of your plate, which helps to encourage you to eat healthily and not to stack your plate up as you would do in other buffet, and it also means that there is practically zero left over food from people with eyes bigger than their stomachs which is a pet hate of mine. I'm a strict vegan, and there was a plentiful choice of tasty foods to choose from, along with some lovely mango cake."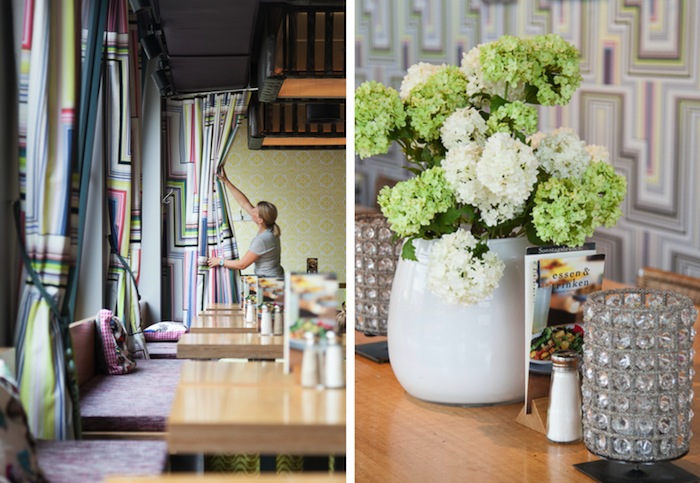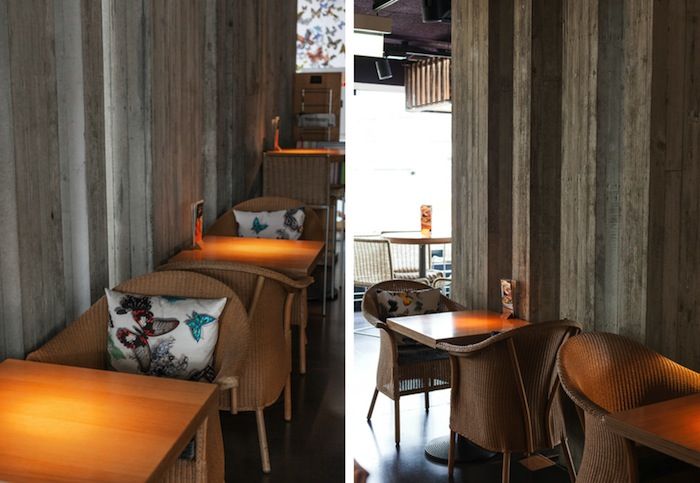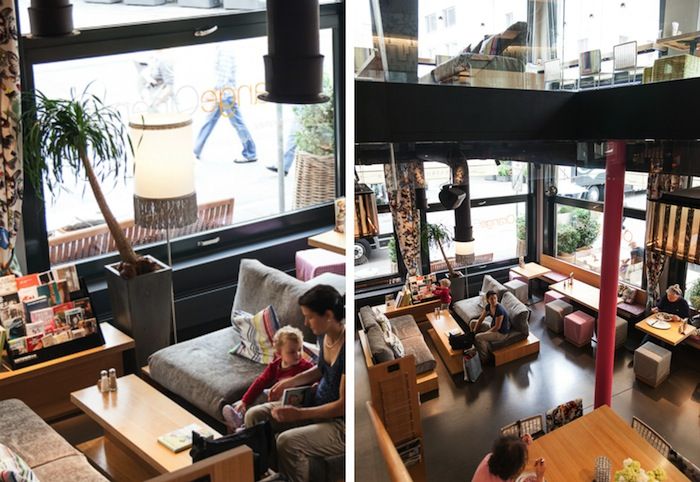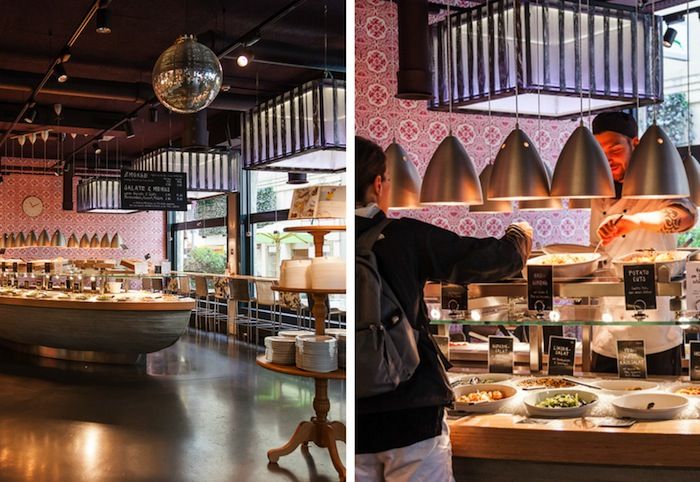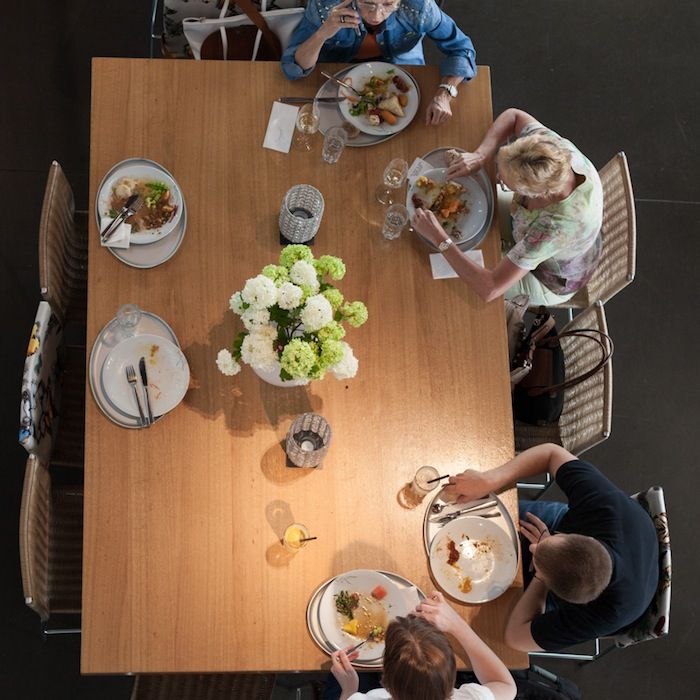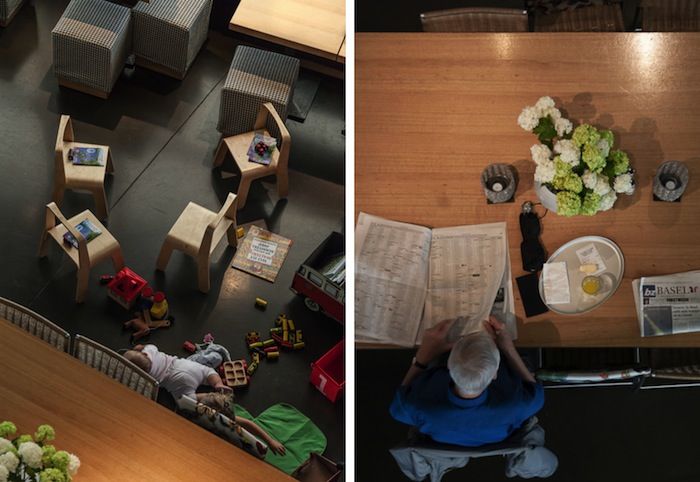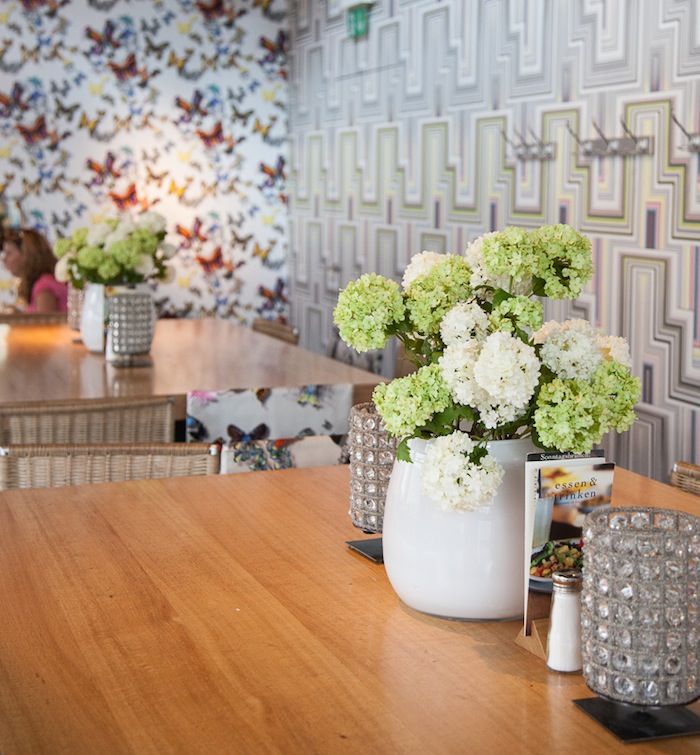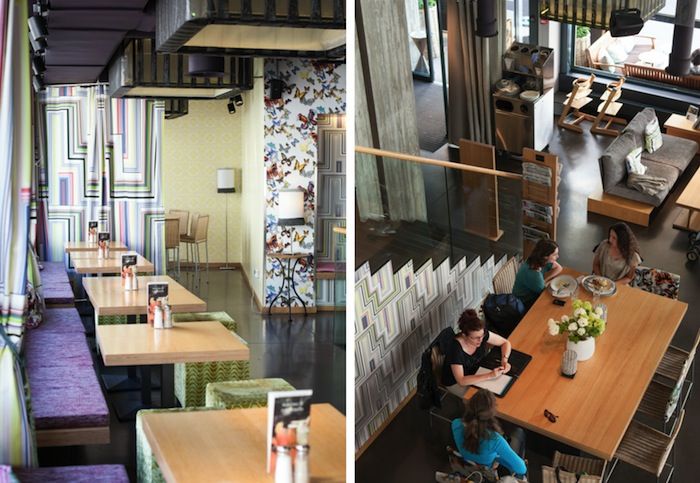 "I recently was in Basel on a business trip, I needed somewhere to eat on the evening and after Google-ing vegetarian restaurants in Basel I found Tibits.I wasn't quite sure what the process was when I arrived but a very friendly member of staff who spoke English helped me out.

Basically you fill your plate from there gorgeous fresh buffet selection then pay by weight at the counter. There is no real waiting time and the vibe is very relaxed. I sat outside and watched the world go by and enjoyed a delicious cocktail too.

Wish I could eat here every week."