Swiss Dried Green Beans
Our Dried Bean Salad is one of our most popular dishes. Dried green beans are common in Switzerland. The crunchy green beans are harvested in summer and then carefully dried at low temperature. This way, the beans are not only preserved for longer, but also retain their fine nutty taste. On the food boat we dress the beans with walnuts, onions, coriander and a light dressing. Bon apetit!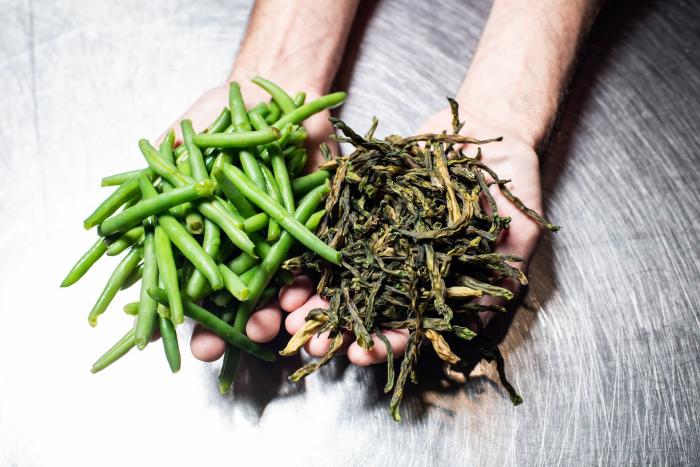 In summer, the fresh beans were harvested and then gently dried. (Pictures: joelschweizer.ch)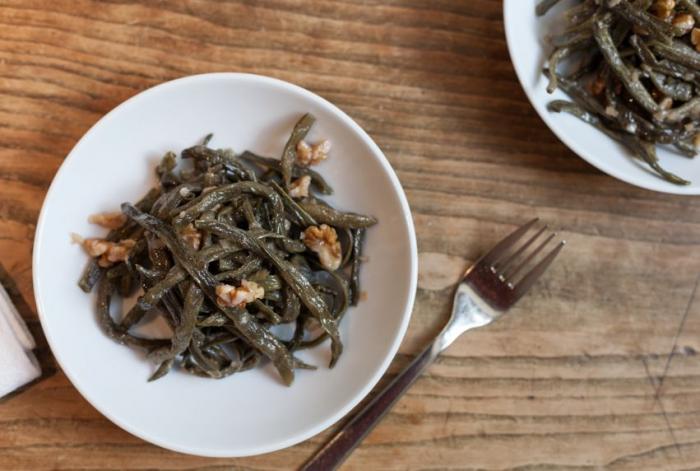 From the field to your plate: our Swiss dried beans.