Dame Vivienne Westwood and PETA launched their newest pro-vegetarian video at tibits.
British fashion icon - Dame Vivienne Westwood teamed up with PETA to mark World Water Day (22nd March) in her latest pro-vegetarian video , launched at our London branch - Heddon Street.
Vivienne Westwood who is a very well known activist and committed vegetarian, dedicated her latest project to raise awareness of meat industry's depletion of world water supplies.
In her controversial video Dame Westwood swaps her fabulous frocks for a shower cap as she explains how she takes long showers with a clean conscience because she's a vegetarian.

"The meat trade is not only the worst polluter on the planet but it also squanders most of our water. Rivers are diverted for miserable factory farms. The water goes not just to the poor overcrowded animals but to grow the 16lbs of grain it takes to make just 1lb of meat."

In the 'behind the scenes' video she also reveals how she shares bath water with her husband - Andreas as not eating meat "you do more for the environment than recycling or driving a hybrid car combined" (Dame Vivienne herself arrived to tibits on her stylish push bike).
We are also very pleased to say, Vivienne loved tibits and even signed one of our beautiful cookery books - 'tibits at home' - which will be a prize in our forthcoming competitions.
Dame Vivienne very patiently dealt with press, granting every journalists' request for one-on-one interview.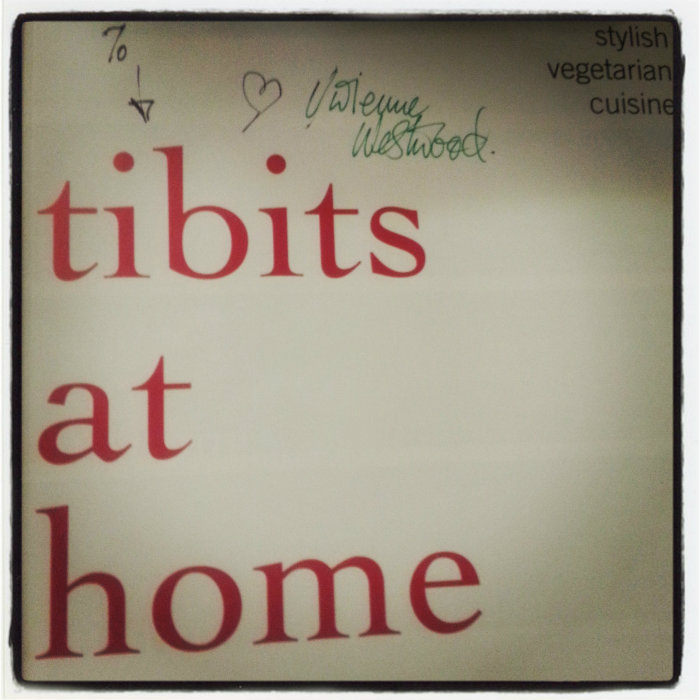 This signed copy of 'tibits at home' will be up for grabs very soon:)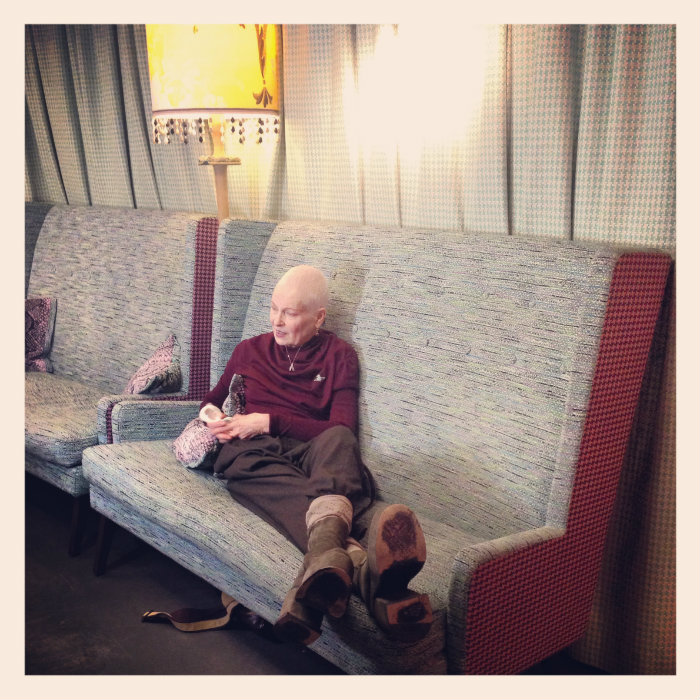 After busy day, Vivienne had a little rest on our sofa. Looking very cozy here:)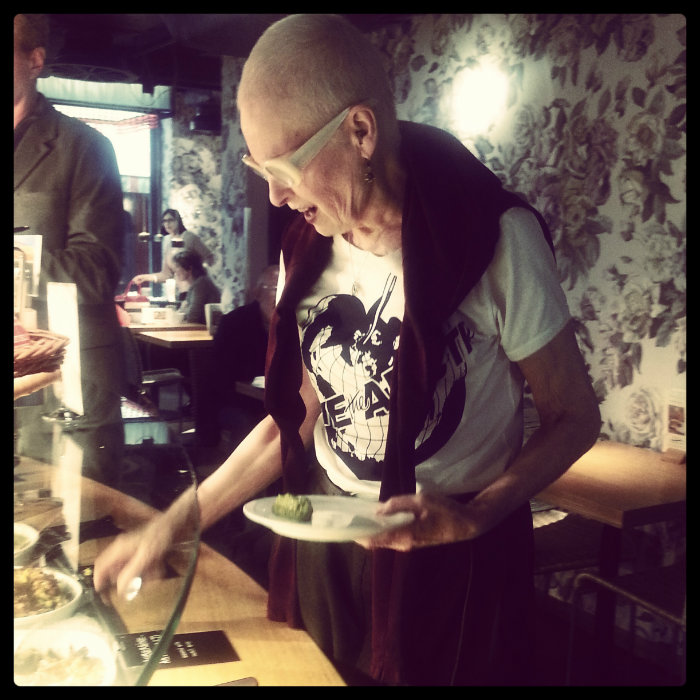 Dame Westwood loved our food boat, as she stayed for late lunch before bike ride home!